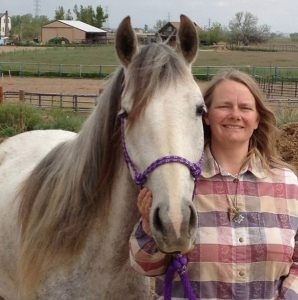 I am the founder of Windhorse Legal, PLLC, and I created this equine law podcast in order to make law more accessible to the horse industry and anyone dealing with or interested in legal issues concerning horses. I have a unique combination of legal qualifications; legal, speaking, and horse experience; and equine industry involvement as a horse professional.
While I think you're probably more interested in my horse experience, I know that some people will want to know about my legal credentials and experience.  I graduated from Boston College magna cum laude with a BA in Psychology in 1990, and from Suffolk University School of Law in 1993. I have been a member of the Massachusetts bar since December 1993. I have litigated cases in Massachusetts district and superior courts, and I won a case at the highest court in Massachusetts. I have drafted contracts and estate plans,  filed trademarks and copyrights, provided consulting to equine businesses, spoken to groups about equine law, written a free e-book about COVID and liability in the horse community, mentored other attorneys, consulted on equine legislative interpretations, formed equine businesses and nonprofits, and written legal articles for EQUUS Magazine. Now on to the horse experience.
I have loved horses from as far back as I can remember. I began riding when I was 6 and got my first horse when I was 7. I loved riding the trails in upstate New York when I was a young girl. I was involved in 4-H and enjoyed showing and being involved in horse bowl. After relocating to a small farm in North Carolina before junior high school, I first started my teaching and training career when I taught a younger neighbor girl how to ride as well as trained her pony to ride. While in high school, I participated in my first equine law case when my family sued someone over the death of one of my horses. It was a horribly emotional experience but it gave me insight that I pass along to clients concerning all of the pros and cons of equine litigation. After the death of my beloved horse, I began to ride dressage and fell in love with it. I took a short riding break while I went to college at Boston College and law school at Suffolk University Law School. In 1996, I attended the Atlanta Olympics and am ever grateful to my non-horse sister who watched all – yes, ALL – of the dressage competition that week. I also took my first trip West and enjoyed a riding vacation in Buford, Wyoming at the ranch of Eleanor Price. That trip was an extra special treat for me because I had gotten Ms. Prince's book, "Basic Horsemanship: English and Western" for Christmas one year when I was a girl. I also began training with advanced-level eventing rider Adrienne Iorio in Massachusetts in the fall of 1996. I focused on dressage with her for five years and received amazing training from her. She gave me the opportunity to ride many different horses during that time, including a reserve Olympic eventing horse. I also participated in dressage shows as a rider and scribe, and I was a jump judge for eventing competitions.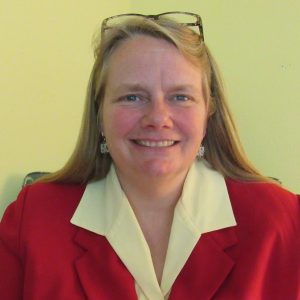 My professional horse experience began in 2001, when I became office manager for Adrienne's eventing barn in Massachusetts. Later that same year, I relocated to the Western US and began developing a variety of programs involving horses through my work with the non-profit organization Tapestry Institute, of which I am currently Co-President. My work with the Horse-Human Relationship Program, which I created and directed, included establishing equine educational programs, such as the Mustang Freedom Project, funded by Pierce and Keeley Brosnan and Dean Koontz, among others; organizing conferences with presenters such as Marj Kittredge, founder of the therapeutic riding movement; and developing a mindfulness-based horse workshop structured within Indigenous worldview that was offered to adult survivors of childhood sexual abuse through the WINGS Foundation of Denver. Starting in 2008, I offered personal riding instruction and horse training. I worked as a resident horse instructor, trainer, and barn manager at a multi-discipline barn in Colorado. I conducted national seminars and clinics for fearful riders throughout the West and also traveled to clients' locations to teach them and train their horses. I gave talks at venues such as the Rocky Mountain Horse Expo, and I produced an instructional DVD for fearful riders.
I currently have a number of horses in my life who I enjoy personally and who you'll see in many photos on this and my other websites. I am a lifelong animal lover and have shared my life with dogs, rabbits, cats, birds, buffalo, and goats (dairy and fiber). I have worked in the horse rescue community and have been a wild Mustang advocate since 2001. I have gentled and trained wild Mustangs who continue to be a part of my life. I live in beautiful Northwestern Nebraska, and I love to photograph nature, hike, practice yoga and meditation, and of course, spend time with my horses.